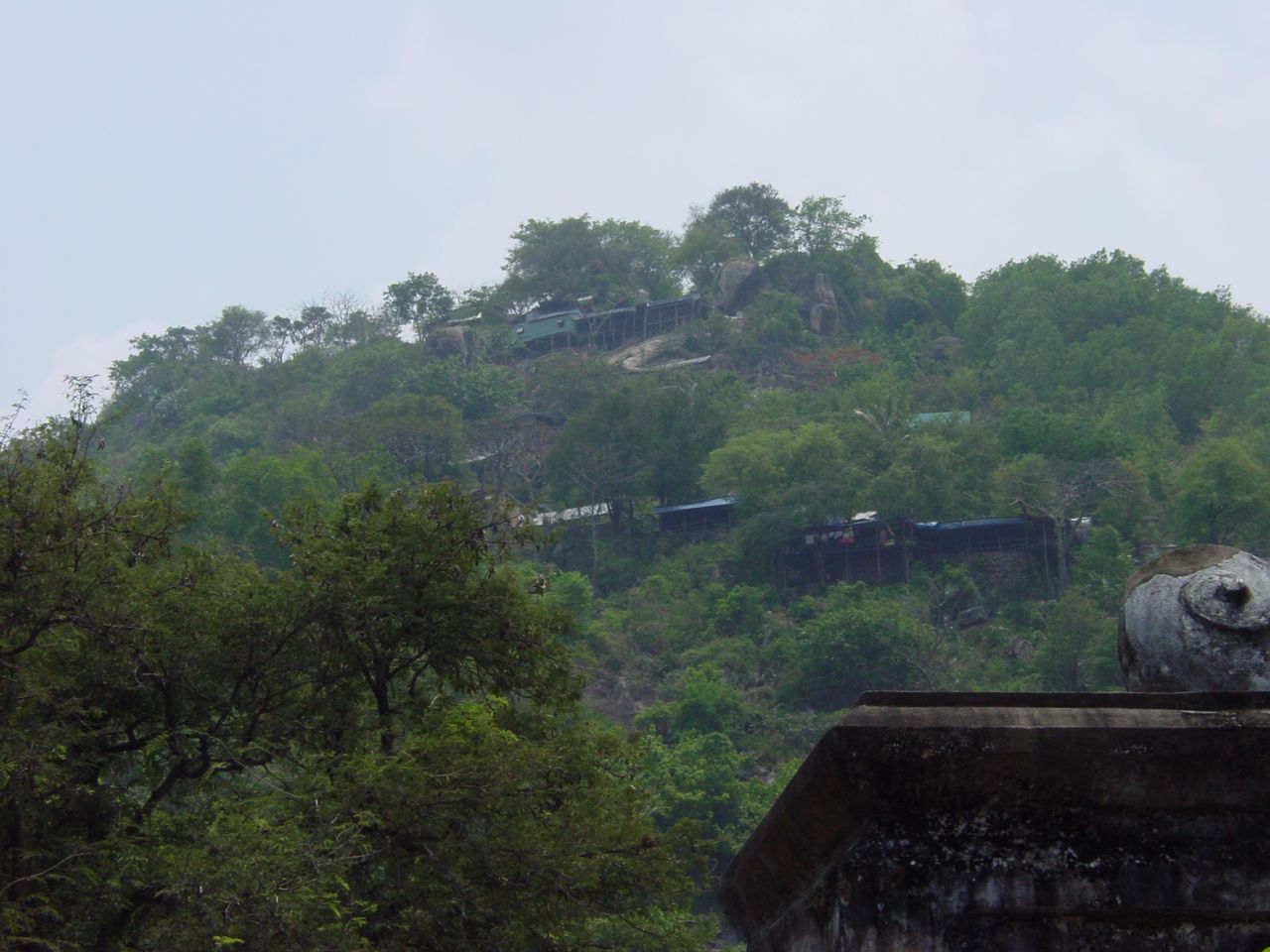 This week I traveled down to Chau Doc in Vietnam to climb Sam Mountain. It stands out in the flat Mekong Delta area, is loaded with religious shrines, and looks out over the Vietnam-Cambodian border.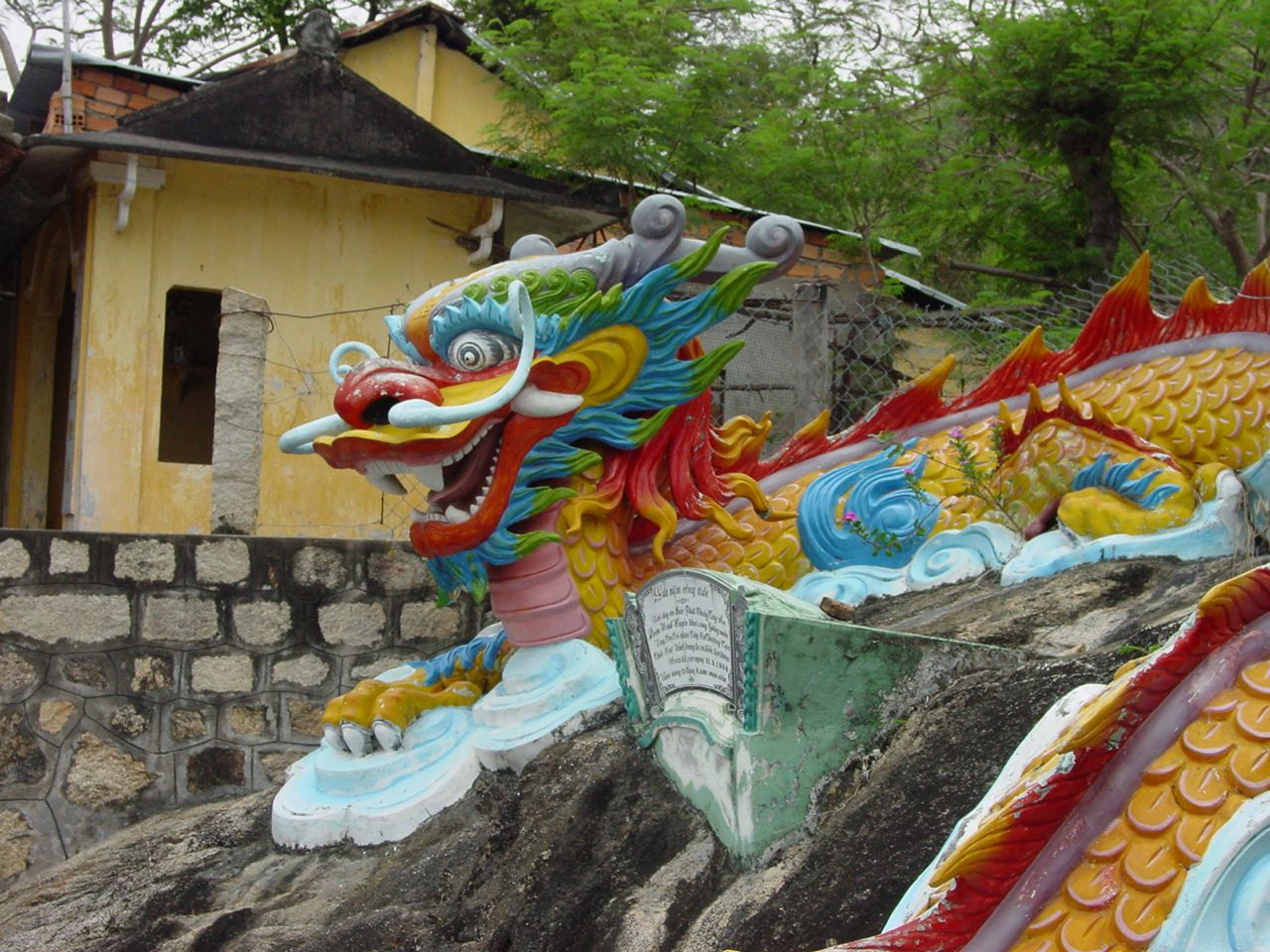 A dragon on the side of Sam Mountain.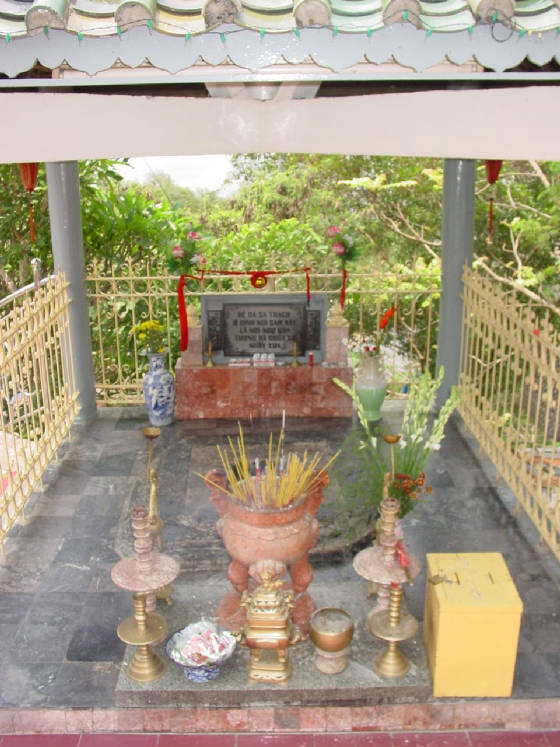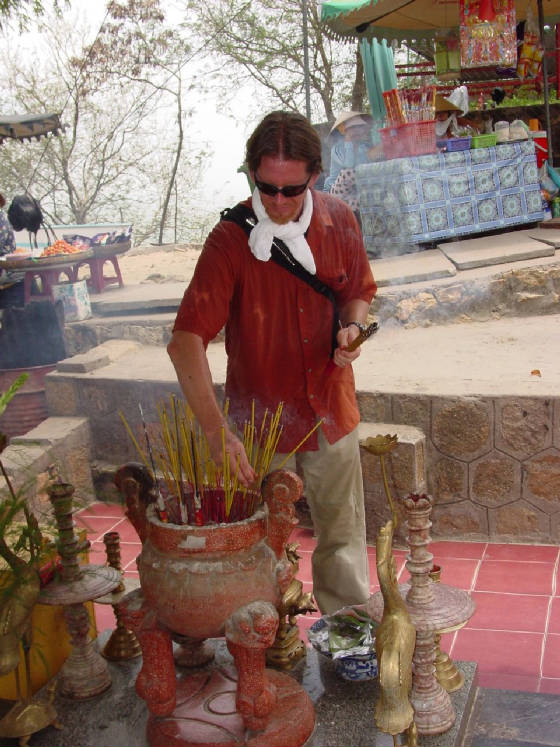 Nice and sweaty from the 90-minute hike, lighting incense at the shrine.