I came to Sri Lanka to climb Adam's Peak, and also to visit one of my friends who lives here.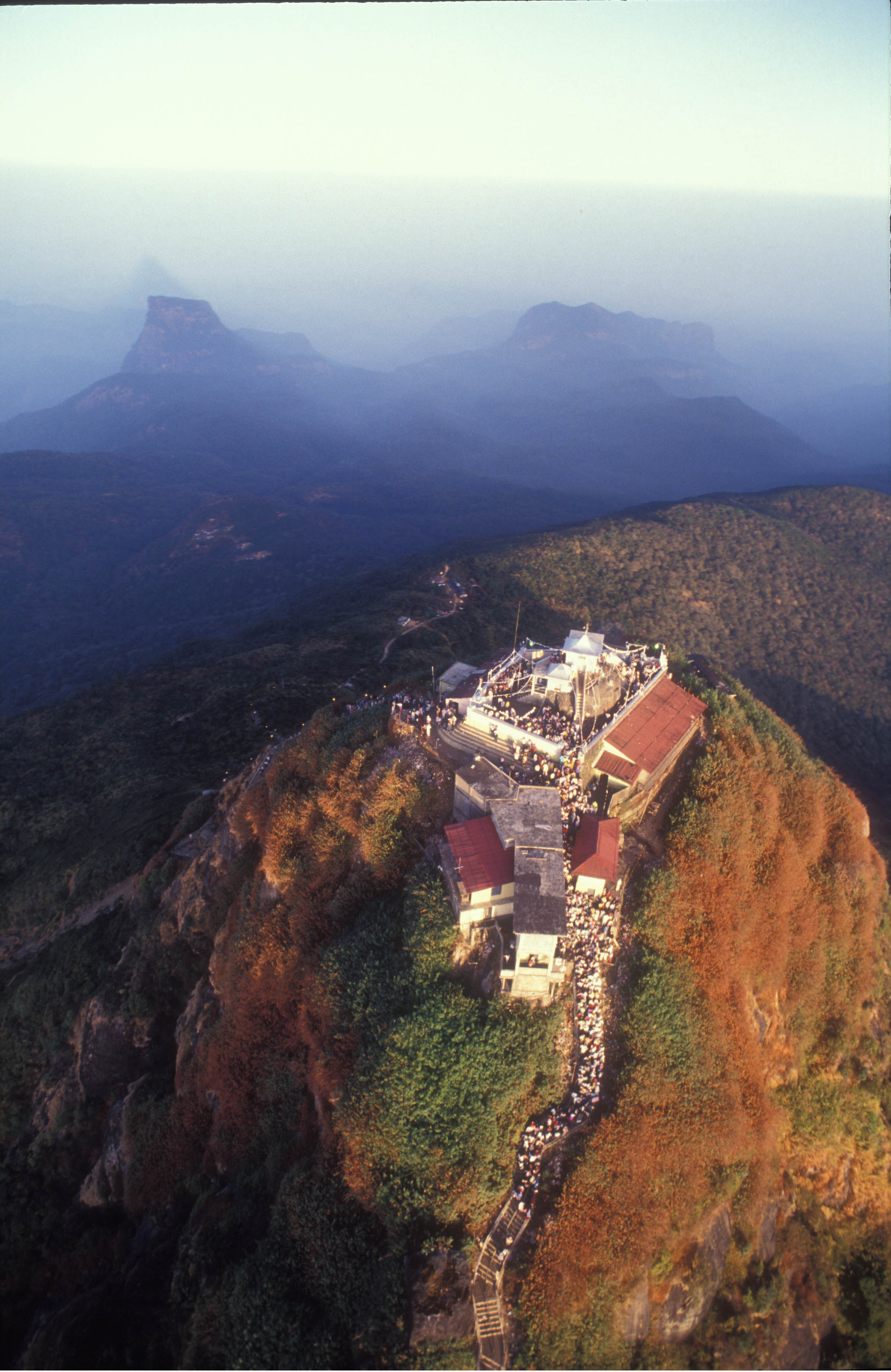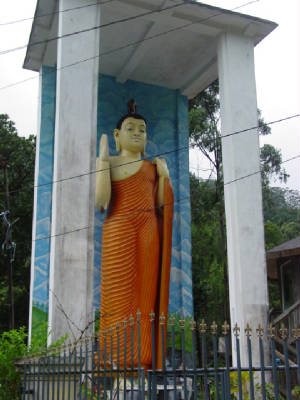 Standing at the base of the mountain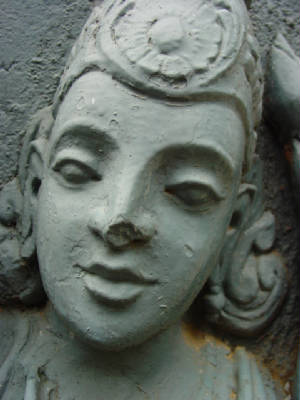 On my way up, after about an hour's climb.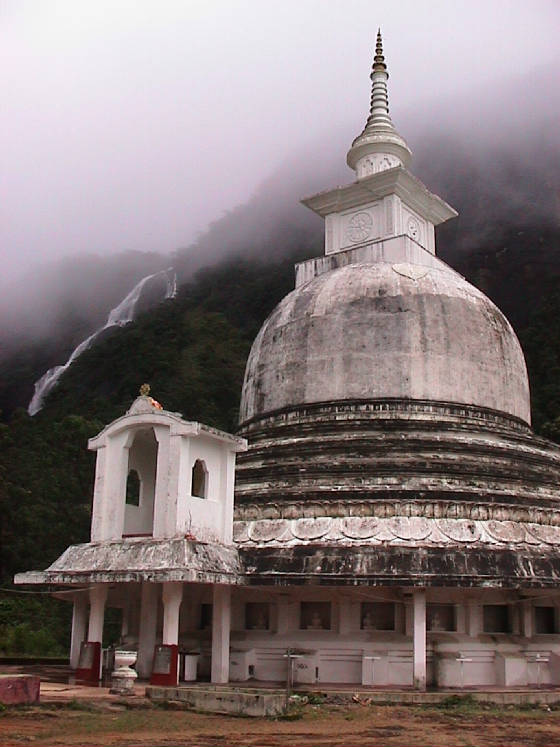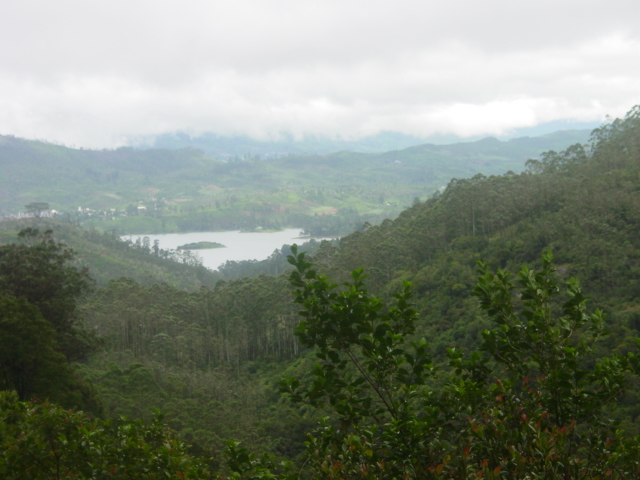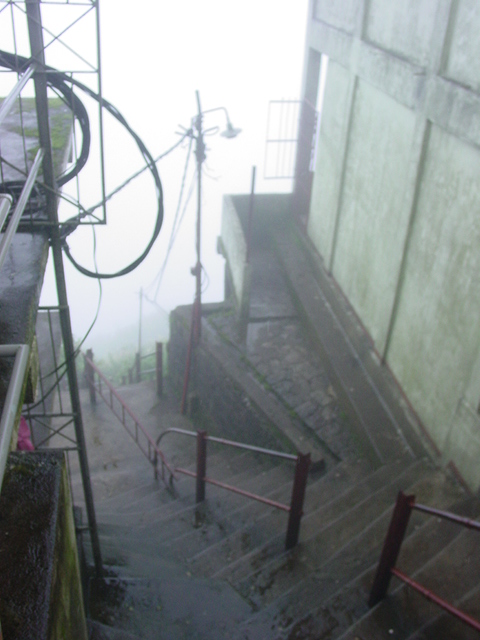 Just below the top, after 3 hours and a 3,000 feet gain in elevation.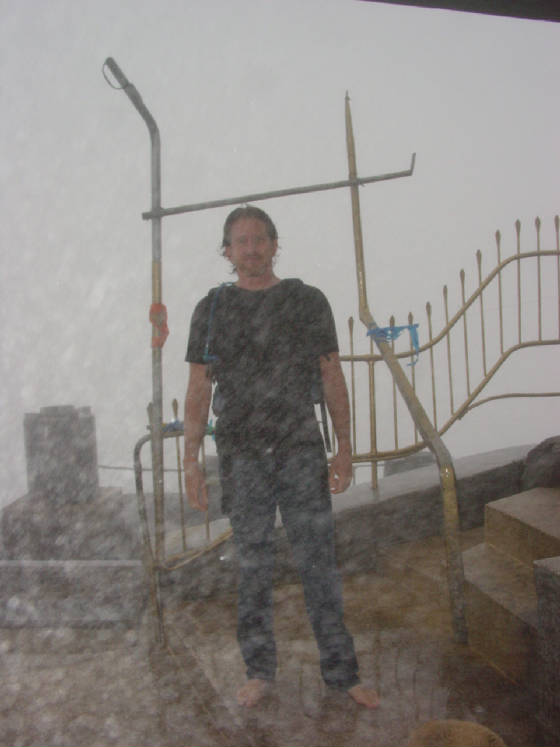 No shoes or hats at the temple on the top of the mountain. It felt good to get rid of hiking boots after the climb, and the rain and wind didn't seem that cold at all.